The Only VRI System with a Prescription (Rx) you can SEE at the Panel!
Reinke was the "First" to successfully introduce GPS technology into the control and management of center pivot irrigation systems in 2002. Reinke was also the "First" to introduce touch screen technology to the pivot irrigation industry in 2009. Now Reinke is the "First" in the industry to integrate variable rate irrigation (VRI)with Touch Screen control and 'end-of-system' GPS. If you already have a Reinke Touch Screen control paneland Navigator GPS, you can get started using VRI without any additional components.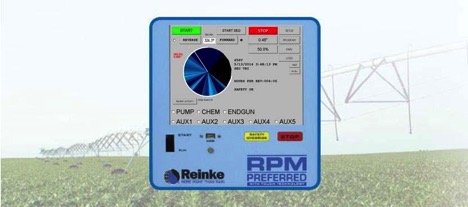 Optimize Water Distribution! Maximize Every Plant's Potential!
Whether for a variety of crops in the same field, rolling terrain, difficult soils, drainage issues, or changes in climate, Reinke VRI gives you the ability to apply precise amounts of water to meet every plant's need.
Reinke VRI can improve crop yield over the entire field, minimize runoff and deep percolation, and increase the efficiency of applied chemicals all while conserving our most precious natural resource, water!
Reinke also provides the capability of using multiple irrigation prescriptions for each field that can be easily changed so you can adjust to changing water needs throughout the season.
Bottom line, there's never been a better way to efficiently apply water and maximize every plant's potential!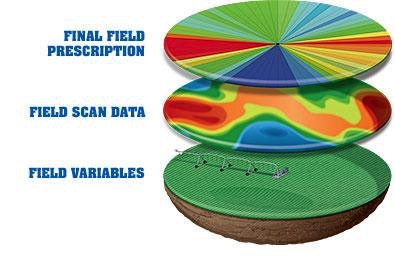 Reinke VRI Provides Precision Applications for:
Soil
Crop
Slope
Drought
Rain Events
Poor Drainage
Many Other Field Characteristics